To use a promotional code, you must enter it in the "Add a promo code" area before validating your cart and before entering your delivery address.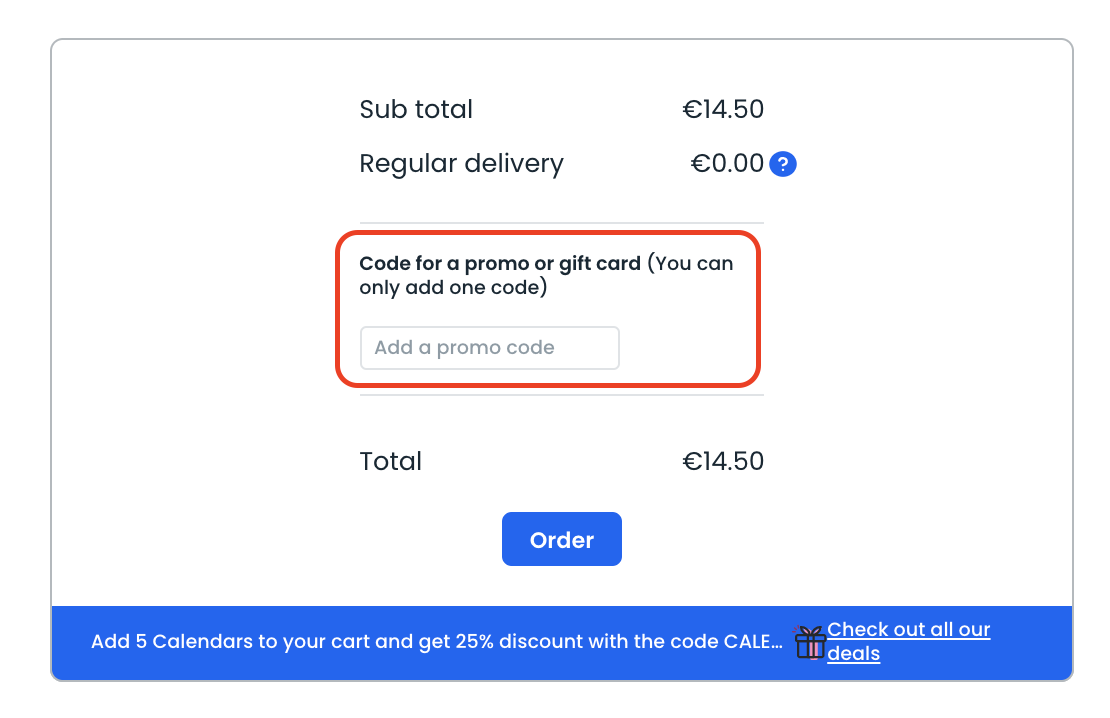 The value of the offer linked to this code will be automatically deducted.

Please note that 👀:
- You won't be able to use several promo codes or even a giftcard AND a promo code.
- If you want to use the code "WOW" (enabling you to get free shipping for any order > 50€) you won't be able to enter/benefit from another discount as well.
- To ensure that your code can be taken into account, make sure that it has not expired and that you have logged into your Cheerz account.